Exclusive 3D Printed Figure for Tsunacon 2011
By Kaetemi on Tuesday 1 March 2011, 18:03 - 3DP - Permalink
This is the exclusive figure I digitally 3d modeled for Tsunacon 2011, a manga/anime convention in the Netherlands, held last month on the 30th of January. The figure is of Tsuna-chan, the mascot character of the Tsunacon convention. It was printed by Shapeways on a ZCorp full color printer.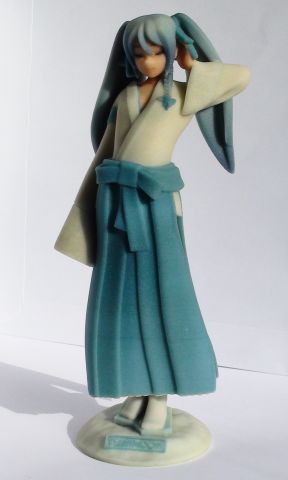 It's based on the artwork of the Tsuna-chan winter version made by Roos: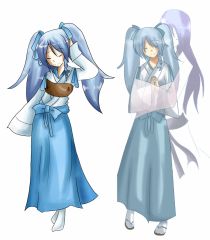 Some of you might notice the overly obvious references to certain popular characters.
Shapeways infuses the ZCorp prints with XLAform to improve their strength. Unfortunately, at this moment, this process still causes some slight off-white yellowish tinting, depending on the size and shape of the item.
They interestingly included a misprint, that was not properly processed during the infusion, with the package, together with the reprint. It shows less off-white, but there's light spots on the surface. There's also a lot of the XLAform stuff visibly remaining in some places where it's more difficult for it to get out, as you can see in the following picture.