Multimedia
by MoaVoa
—
Creation Date :
Friday,13 January , 2006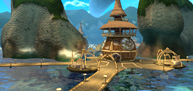 Screenshots
The screenshots let you see what the game look like. Some screenshots are made by the developers, but others are made by the players themselves.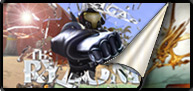 Wallpapers
The wallpapers let you decorate your desktop with Ryzom pictures. New ones come out every now and then.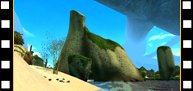 Movies
The trailers are short movies shot by the developers in the game in order to show how the game is. Some trailers are about the game world or the forces that will shape the in-game story, others are about the gameplay or they can sometimes mix both.
You can also find players movies in this section.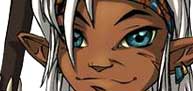 Artwork
These are the drawings that were made to design the world of Atys. Characters, landscapes, buildings, creatures... What appears in the game is also here.
There are also the dev. screenshots, which show elements before they arrive in-game, and Ryzom comic strips.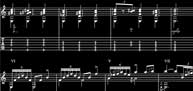 Music
In this section you will find musics of the game, but also some of the various atmospheres of the different ecosystems of the planet Atys. The creatures sounds are available too.
Everything is encoded in mp3 format with a good compression ratio.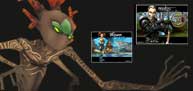 Goodies
The goodies are cool stuff you can download to customize your computer. There are screen savers, icon sets, and a web kit.